The next SEVRA launch is scheduled for October 4th. This is also the date for the Pungo Airshow. Check back here in early October.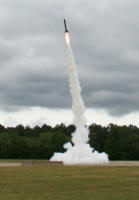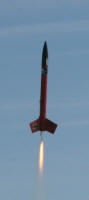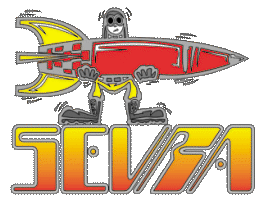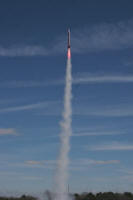 Would you like to launch model rockets in the Hampton Roads, VA area?
The South Eastern Virginia Rocketry Association (SEVRA) would like to invite you to come launch with us
Hobbyists, students, parents, children, visitors, Scouts, Clubs, Groups are encouraged.
Non-members and spectators are always welcome!
We launch from small 'A' motor size rockets to large high power 'M' motor size rockets.
We also launch experimental motors and hybrid motors.


---
Recent Photos from flickr:
---
Club Launch Report:
May 3, 2014

All is well in SEVRA land- We had a great launch this past weekend with 20+ members showing up for most or all of the day and even then some members came but did not fly. Phill now has his work cut out for him and will get a light case of carpel tunnel syndrome entering the 80+ flights for the day. The weather was sunny and 70ish. The winds messed with us a lot resulting in 5 treed rockets.

We set up in a different spot than usual. Because of crowding on the front end of Fentress due to a Boy Scouting Camporee we moved South, around the corner and down the Taxiway. The Navy checked us out and had no qualms so there ya go. We can deviate from the usual if necessary. That's good news!

Who flew what? We had a fellow, Mike Howie, drove from Delaware armed with thirty rockets to fly. Seriously that was his personal goal, … to fly thirty times. I am sad to report that he did not accomplish this goal with only 20 personal flights and 4 additional flights with a new young rocketeer named Mathew. Mike would have made his goal if he had not taken the time to mentor and fly side by side with the young man. Due to Mike's efforts Mathew flew and recovered "Red Fred" 4 times. Mike decided that four successful flights means the boy and rocket must be meant for each other and sent Mathew home with Red Fred and a big smile on his face. Nice job Mike. The club also awarded the young man with some goodies from the NASA stash, a pin , activity book, and stickers. There is a message on the FaceBook page from Mathews' Dad.

Jeff Golstien flew the highest to 3800ft on a K 885 BL with GPS tracking. Please see the Google maps file on the FB page. Joe Woolard had 10- flights I believe that he treed a couple so lets try to get those back if at all possible. Charlie Moss flew only 5 flights due to a sore leg. Joe Portner had 6 flights with one treed. Randy Regan – 10 flights – a few on the "school rocket". We would like to know more about that project and if the club can assist you in working with youth. Team Pleban – 7 flights (2 high - H and I motors). Sam Delong – 4 flights total the most significant being his first dual deploy on his Patriot and then first flights on two new rockets "Road Hazard" and "Black Snake". Congrats on the DD. The Bergers – 2 Wildman mini flights on F 50 motors, one broken fin. Jake and Troy Boyd - 2 flights. The Ash Family - 5 flights one treed. Chris Holinger -2 mid power flights. Joe Z - 2 flights on a Strong Arm and his Honest John. Tom D – 2 flights, the Liberty on a H220 with a broken fin on landing and Nike Smoke DD I 435 and again my Fentress fender saved the motor retainer. All those flights add up to 82 total flights. Not a bad day at all SEVRA.

One last note, our membership now stands at 40.


---
View Model Rocketry Clubs in a larger map

---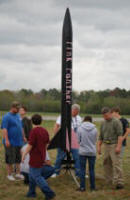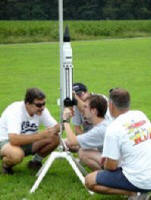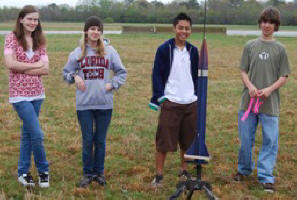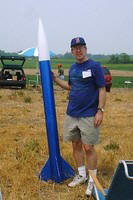 ---


SEVRA NAR, Section 621, of The National Association of Rocketry (NAR)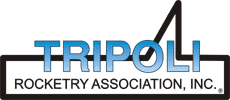 SEVRA Tripoli East Virginia, Prefecture 82 of The Tripoli Rocketry Association (TRA)

---
Visitors to Date
---