SEVRA Home: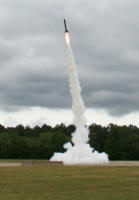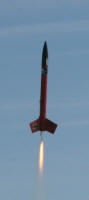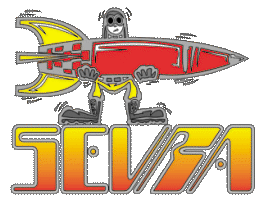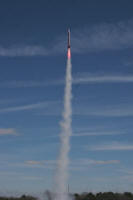 Would you like to launch model rockets in the Hampton Roads, VA area?
The South Eastern Virginia Rocketry Association (SEVRA) would like to invite you to come launch with us - Hobbyists, students, parents, children, visitors, Scouts, Clubs, Groups, etc.
Non-members and spectators are always welcome!
We launch from small 'A' motor size rockets to large high power 'M' motor size rockets.
We also launch experimental motors and hybrid motors.


---
---
- SEVRA Club News -
The December 7th Launch is cancelled due to weather.
Next Launch is December 21st.


Club Launch Report:
October 5, 2013

The Annual "No Main Parachute Day" Celebration at Fentress

Minimal winds early in the day provided the opportunity for many recoverable flights. All in all, it was another successful day at Fentress. Setup was a breeze with so many folks there to help, Thank you to all. Wendy took charge of the Registration / RSO booth and Mrs. D and Crew again provided the club with some tasty Dogs for your convenience as the Cato Café is now firmly in the black ink providing a small profit to the club.

Something new… for those that missed this launch … we now have SEVRA logo Tee Shirts and SEVRA Hats for sale at the field. This merchandise has been arranged by Randy Reagan for the club, and is sold at the registration table. We will see how this works but already have sold numerous items. The idea is to provide some extra $ for the club and not have to wait for ordered items to be shipped. Hats are $10.00 and Shirts are $20.00 and as with all monetary endeavors provided by and to the club, any funds collected are rolled into the maintenance, replacement and purchase of equipment to support launch operations.

The only real issue at the launch was the leads for the low power pads. I have collected them all (still looking for one set that is MIA / in a different box?) and will replace all the clips by next launch. Finally, Thanks to all for help in take-down and packing the trailer.

So how did the flights break out for this Saturday?

We had 39 flights total. We had an out of town rocketeer come all the way from Delaware just to see what SEVRA does. He discovered that he had a flying saucer model in the trunk of his car that he calls "Area 51". It was a long trip for one C6-5 flight but he said that he'd be back some day.

We had a TRA level one attempt by Laszlo S on a dual deploy Mad Cow kit with an I-165 motor. Unfortunately, it was unsuccessful due to a failure of the main to deploy. His rocket looked like it was repairable and he said he was up for another attempt.

Josh Harden took advantage of his Jr. Level One status to fly his Wildman Jr on an I-297 with two cameras on board. I think the charges got reversed which made for an interesting recovery sequence and one of the cameras was lost on takeoff… so if you are in the field some day and discover a key-chain camera please return to team Harden. The senior member of team Harden admits to a quick wiring job on the Raven altimeter thereby,… possibly… giving way to the situation …where… fecal matter rolls up hill… Anyway, make sure you thank both of them for the perfect flat-spin demonstration.

Jeff G. made another appearance with his "Nike Smokem' if you got em" on a J-825 Redline. (I have one but I'm scared to put it in a rocket) He too was a victim on "No main Parachute day" at Fentress. He says that a little glue and tape and she'll be back in the air in no time.

Phill Ash got two rockets in the air. His Ramjet flew perfectly on a G250, his Wildman Jr. named Frenchie on a H motor…not so good. We are awaiting diagnostics on that flight. He admits to an error in the calculation of black powder charges thereby adding himself to the "No Main Parachute" festivities of the day.

Mike Verbeek flew his IRIS on a J motor and that flight went so well that he decided to do it again with a K motor. With a launch rail tilted slightly WITH the wind and higher winds aloft, he got himself a fine treetop landing. The good news is that the Senior Member of the "SEVRA Rocket Recovery Team" (Jeff G.) and Mike where able to make a complete recovery on Sunday morning. Now we just need a solid plan to make a full recovery of Jeff's rocket that is still stranded on the North side of a swamp across Mount Pleasant Road.

Randy Regan had two nice flights the biggest being his 4 inch Patriot on an I-245. Very Nice!

New member Steve Brown flew 9 flights from A thru H motors. He has a wide array of rockets and we welcome him to the SEVRA rocket gang.

Joe Portner had four flights, two C motors, one G motor, and one I motor. I think his Mad Cow – Super DX 3 went into the trees. I hope we got it back and all is well. If not, we need to have the RRT on standby.

Arnold Young flew two good (Arnold style) H motor flights and then attempted a five way cluster of F Motors in his AERO FROG. Unfortunately not all the motors lit at the same time and the flight did not go as planned…can you say…. horizontal?

Randy Gordon flew couple of times and Dave Salas was there as his wing man but I don't have a flight card for Dave but I do remember him scooping up some raffle prizes.

Bill Pleban got two "I" motor flights in the air, but Bill refused to fully participate in the "No Main Parachute" club and decided rather to thrill the crowd with a 200 mph ballistic main opening at 200 ft above the tarmac. Needless to say Mr. Parachute said "Stop" and the rest of the rocket said "Hell No" thereby causing a parting of the ways resulting in a "Multi-Arm-Load" Recovery. But to save the day for Team Pleban, young Landon and Taj co-piloted a very nice Mini Mean Machine flight. Nice work Team Pleban.

The Flight of the day goes to…drum roll please…Jake Boyd (5 flights total), for another fantastic flight of the Skyline on the longest burning motor that I have ever seen. I believe his K160 made plenty-o-thrust for over 9.2 sec. You could still hear the motor at full thrust when the rocket sailed too high to view. One of the spectators asked me if there was something wrong with his rocket and then asked, "will it ever come back?". I had to tell him that everything went perfectly and yes, it will come back…"Someday!" It's true, even Jake is subject to the laws of gravity though his rocket broke the hold for a textbook flight of 5800 feet. Main parachute included!!!!!


---
Club Project - Large Launch Tower - Contact Pat Harden
---
- SEVRA CLUB INFO -
We are
SEVRA NAR, Section 621 of The National Association of Rocketry (NAR)
Join our Yahoo! SEVRA NAR Discussion Group - This has an e-mail list, messages, photos, files, etc.
[Annual SEVRA NAR Membership Dues are due in June (prorated) - $20 per family. How to join.]

--- and ---

SEVRA Tripoli East Virginia, Prefecture 82 of The Tripoli Rocketry Association (TRA)
Join our Yahoo! SEVRA TRA Discussion Group - This has an e-mail list, messages, photos, files, etc.
[Annual SEVRA Tripoli East Virginia Membership Dues are due in Nov. - $30 per family for new members, and $20 per family for renewals. How to join.]

Note: SEVRA NAR and SEVRA Tripoli East Virginia are separate Clubs with separate schedules.
---
- CLUB LINKS -
Cafepress - SEVRA
Hamptonroads.com/groups/sevra
Facebook - SEVRA
- Our main form of communications
---
View Model Rocketry Clubs in a larger map

---
Nick DeBrita's Redstone at Red Glare XI
-- Featured Image --
Joe Zawodny's Level 3 Flight
-- Featured Video --
---
-- NASA OR OTHER ROCKET LAUNCH SCHEDULE --
Worldwide Launch Schedule
Wallops, VA launches http://www.facebook.com/NASAWFF
---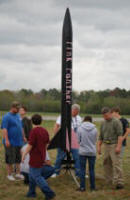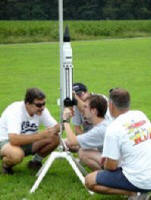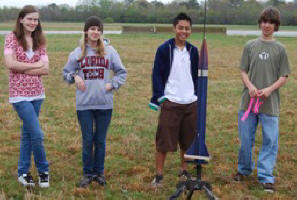 ---

SEVRA NAR, Section 621, of The National Association of Rocketry (NAR)

SEVRA Tripoli East Virginia, Prefecture 82 of The Tripoli Rocketry Association (TRA)

---
Free Web Counters
---