SEVRA Home: The next SEVRA launch is scheduled for May 3rd.
SEVRA is happy to announce the regional BEACH BLAST event July 5&6!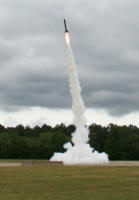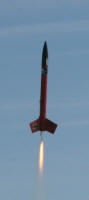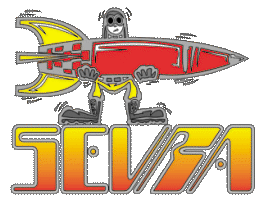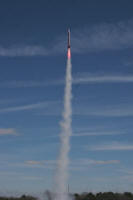 Would you like to launch model rockets in the Hampton Roads, VA area?
The South Eastern Virginia Rocketry Association (SEVRA) would like to invite you to come launch with us
Hobbyists, students, parents, children, visitors, Scouts, Clubs, Groups are encouraged.
Non-members and spectators are always welcome!
We launch from small 'A' motor size rockets to large high power 'M' motor size rockets.
We also launch experimental motors and hybrid motors.


---
Recent Photos from flickr:
---
Club Launch Report (and some other things):
April 5, 2014

SEVRA had lots of great flights on a windy but sunny day. We had 69 total flights, a successful level one flight by Sam Delong and SEVRA hosted 10 Cub Scouts from Pack 901 in Chesapeake. The scouts flew Estes Alpha 3 kits that the club helped them build last month. They performed a very respectful opening ceremony and we returned with a LP demo of A/B/C Alphas. The C motor demo rocket is somewhere just north of the south end of the runway, about a mile away... I think? Needless to say we tried to keep it to A and B motors for the scouts.

The club members all did well with no treed rockets or CATOs and launched from A thru K motors. Mike Verbeek launched three times on H/I and I think a J motor. Randy Regan put up the Space X. The Berger father- daughter team arrived late but managed three flights of their Mini Darkstars on F and G motors. Jake Boyd not only wowed the crowd with another perfect flight of the Skyline on a J1520 V-Max motor but was able to video record the flight and has it posted on the SEVRA FaceBook page. Nice job Jake! …BTW we miss the princess. Please pass the message along to her. We hope her arm heals up soon.

Joe Z managed to get in two flights of his own while taking some 400 plus photos. Joe flew the Minie-Magg on a J210 and his Formula 75 on a H160 ably assisted by his daughter Eva. Jeff G. was able to get the re-re-re-repaired Swamp Vindicator up to 4786 feet on a K805 green motor. Tom D flew the ever trusty Liberty to 1800 feet on an H220 blue motor. Joe Z managed to catch a nice photo of the moon and rocket in a still shot. We had a young fellow named Ted that flew his Sputnik model in honor of the first satellite in orbit. Well done young man.

Charlie Moss was up to his usual flight profile. Lots of perfect flights on every thing from C to F motors. I lost track after five flights. The Hollinger family flew lots of times and even got to push the button for a few of them. Team V-12 put up several flights, some of which were very aerobatic. Finally, the flight of the day goes to Pat harden for his perfect dual deploy flight to 4804 feet of the 4" Dark Star on a K740 motor… that on recovery hit and severely damaged the Club Presidents' wife's freshly painted, pristine, one of a kind,… now nearly destroyed, Mercury Grand Marquis...while she was in it! All I have to say is…. Nice shootin' Pat,… I'd be in the dog house for weeks if I did that!!!!

Some of the other things

Phill Ash was properly elected as the SEVRA Club Secretary. Joe V - Treasurer, Handed out new 2014 membership cards to those in attendance. Please get your card from him and in addition to that; please send Joe Z – Vice Pres, a Photo of yourself that we can display here on the website in the Members section. Another thought is let's try to display our name badges on a lanyard or clip whenever we are at a launch. There are lots of good reasons to do so. I might be the worst offender so please remind me.

Flight cards at launches – please remember to document any outstanding details of your flight in the comments section of the card both prior to and post launch. Remarks like altitude, video, CATO, etc are helpful.

Red Glare:
I think we have about six or seven members attending with additional family members. We always have a recognizable presence and that is great. As usual lets try to park together and stay in touch by phone. I think it would be great if we all could wear our SEVRA shirts and hats. I will tape our SEVRA banner to the side of the trailer as we have done before.

One of the big goals for the event is to launch the club project. Pat Harden will be the "launch leader" since he is donating the motor and will be signing the flight card. We hope to get this flight off by late Saturday afternoon in an effort to have all the late arrivals on site and to give as many club members the opportunity to participate as possible. I am hoping we can get lots of candid photos during the assembly right thru to launch and recovery. That photo series will make a great addition to the website and documentation for those that can not attend. In addition the launch will be a bit of advertising for the club regards Beach Blast so wear your SEVRA shirts and hats.

Another plan is hand out Beach Blast flyers. I hope everyone is ready for this because once we hand out the flyers we will go "live" with registration and making commitments for the event. Personally, I am very excited and yet just a tiny bit scared. Here we go!

Something else that is happening is that there are at least four club members that have Birthdays in the month of April. In honor of these individuals and to a much lesser extent all of the club members that where born in one of the other 11 months I think it would behoove us to have a gathering of the SEVRA clan in town at a local restaurant on Saturday night so that we may partake in a meal together and single out the April Babies with a well sung round of Happy Birthday and some cake. Embarrassing them is not only encouraged but required. The alternative is to crash the banquet… I'm good either way!!! We'll talk once we gather up there.

Regards Beach Blast please be prepared to have another sit-down, face to face meeting of the membership shortly after Red Glare to go over a more detailed plan for Beach Blast. All members are strongly encouraged to attend and let their vice be heard. Current Outreach - Pack 660 is arranging a build session followed by a launch date.

Web Site – Joe Z has been doing some outstanding work with the web site and link to BB. Please assist him with feedback because he can't do it all and see everything. He needs us to help him make it right.

Tripoli Research - Thank you, Eric F. for the research motor build session. I know that I will be flying some experimental motors at Red Glare.

Cato Cafe – prices will be going up in the near future. We are covering our cost but just barely so be prepared. As for staffing we need to have some others in the club step up to the plate. Any ideas?

TMAC – Jake and Pat are doing a great job with the construction. Please be prepared in the not too distant future to help with cleaning and painting of this "next generation" Launcher.


---
View Model Rocketry Clubs in a larger map

---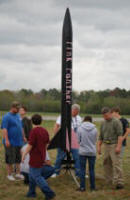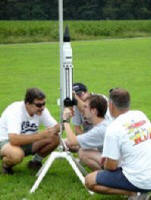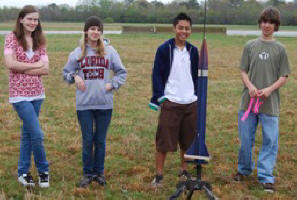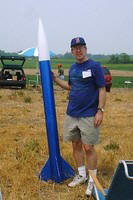 ---


SEVRA NAR, Section 621, of The National Association of Rocketry (NAR)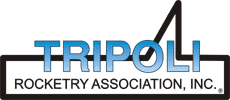 SEVRA Tripoli East Virginia, Prefecture 82 of The Tripoli Rocketry Association (TRA)

---
Visitors to Date
---