SEVRA Home: The next SEVRA launch will be March 15-16.
Saturday will be a NAR launch and Sunday will be a TRA Research Launch.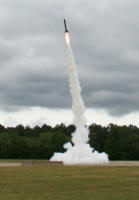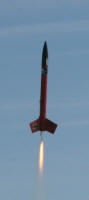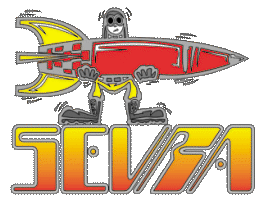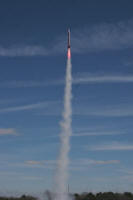 Would you like to launch model rockets in the Hampton Roads, VA area?
The South Eastern Virginia Rocketry Association (SEVRA) would like to invite you to come launch with us
Hobbyists, students, parents, children, visitors, Scouts, Clubs, Groups are encouraged.
Non-members and spectators are always welcome!
We launch from small 'A' motor size rockets to large high power 'M' motor size rockets.
We also launch experimental motors and hybrid motors.


---
Recent Photos from flickr:
---
Club Launch Report:
March 1, 2014

We finally had a decent day to fly this winter. Winds were pretty light, but the cloud deck was broken at around 3000' with occasional openings to 6000' or so. Set up began a little before 9am. The new modified hose reel worked very well to deploy and retrieve the Cat-5 cables used to connect the launch boxes. It was good to have so many people help set up the equipment. Even Pat Harden made an appearance and helped to set things up, but when the real work of flying rockets started he had to leave.

Before the launching commenced we had a club meeting to discuss a few matters and to vote on the proposed ammendment of the By-Laws. The By-Law changes were needed to streamline the way the two halves (NAR and TRA) work together, to provide a single dues structure, and to generally clean up the wording in the By-Laws. The vote was unanimous in favor of the proposed changes. Effective immediately, the annual dues for SEVRA are $25 per calendar year and will allow a member to fly high power rockets at all 30 of our scheduled launch days during the year (24 NAR and 6 TRA launches).

One other bit of business was addressed concerning the maximum flight altitude allowed. Our FAA waiver is to 10,000', however the NAR and TRA safety codes provide additional guidance and restrictions on the maximum altitude allowed. Without going into detail, the NAR safety code limits our flight altitudes to 6,000' when our launch pad locations are where we usually set them up. For our Tripoli launches the maximum altitude is 10,000'. We are in the process of obtaining concurrance of our interpretations from both the NAR and TRA organizations. As always,the LCO has the final say on what the maximum flight altitude may be at any time during a launch, primarily in response to clouds and winds aloft.

After the meeting we had our safety briefing for fliers. We had the pleasure of being introduced to two visiting TARC teams from York High and a group from the local Civil Air Patrol working on thier Rocketry badges. We also welcomed our newest member, Joe Woolard from Lanexa, Va. By 10:15 we had our first group of rockets on the pads.

There were a lot of interesting flights during the day. Our TARC teams got in 4 or so test flights and worked on adjusting their rockets to tweak the flight time. We had numerous flights of two-stage rockets. There were at least 3 scale rockets flown, most of which were flown by Joe Woolard. Chris Holinger had a successful Level 1 Certification flight - Congratulations! John Fancher stopped by during the day. He's being relocated to Italy and it was good to see him again before he leaves on his new assignment. No rockets were lost in the trees and very few hit the runway or taxiway. Because of the light winds, many rockets landed very close to the launch pads. Jeff Goldstein and Jake Boyd had high energy flights that went off without a hitch. One of the few casulties of the day was Joe Zawodny's Behemoth Bertha which came in ballistically. Not much left of that one. SEVRA member Kevin Dunn, WildMan Va, was our on-site vendor this week. I picked up some things I bought from him and he also kindly delivered a little motor I bought elsewhere. Our vendors deliver your orders to the launches and save you shipping costs (and offer pre-launch discounts too) so you get more thrust for your buck. They also have just about anything you may have forgotten to bring to the launch that day. By the end of the day the skies had cleared and we had put up 55 rockets! Well done.


---
View Model Rocketry Clubs in a larger map

---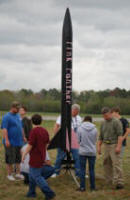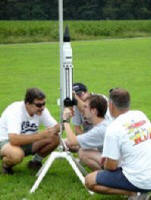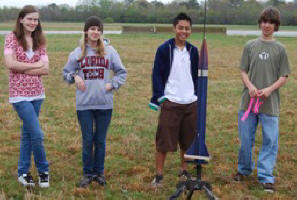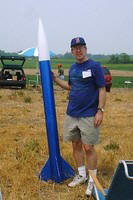 ---


SEVRA NAR, Section 621, of The National Association of Rocketry (NAR)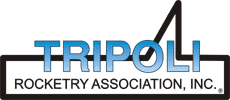 SEVRA Tripoli East Virginia, Prefecture 82 of The Tripoli Rocketry Association (TRA)

---
Free Web Counters
---